Check your readability  
Make use of tools such as Microsoft's readability statistics to get an indication of how readable your content is. In Word, go to Options > Proofing and check the 'Readability Statistics' box. The next time you run a spell check, a box with readability statistics will pop up. The Flesh-Kincaid grade level is the number of years of education required to understand the text. A grade level around eight is a good place to aim. 
If you're on Umbraco 8, talk to us about getting Preflight added to your CMS. Preflight is a plugin to help with content quality assurance. It tests readability, sentence and word length, and complexity. You can also configure Preflight to ensures editors meet editorial standards by setting minimum publishing standards and canceling content saves when particular tests fail.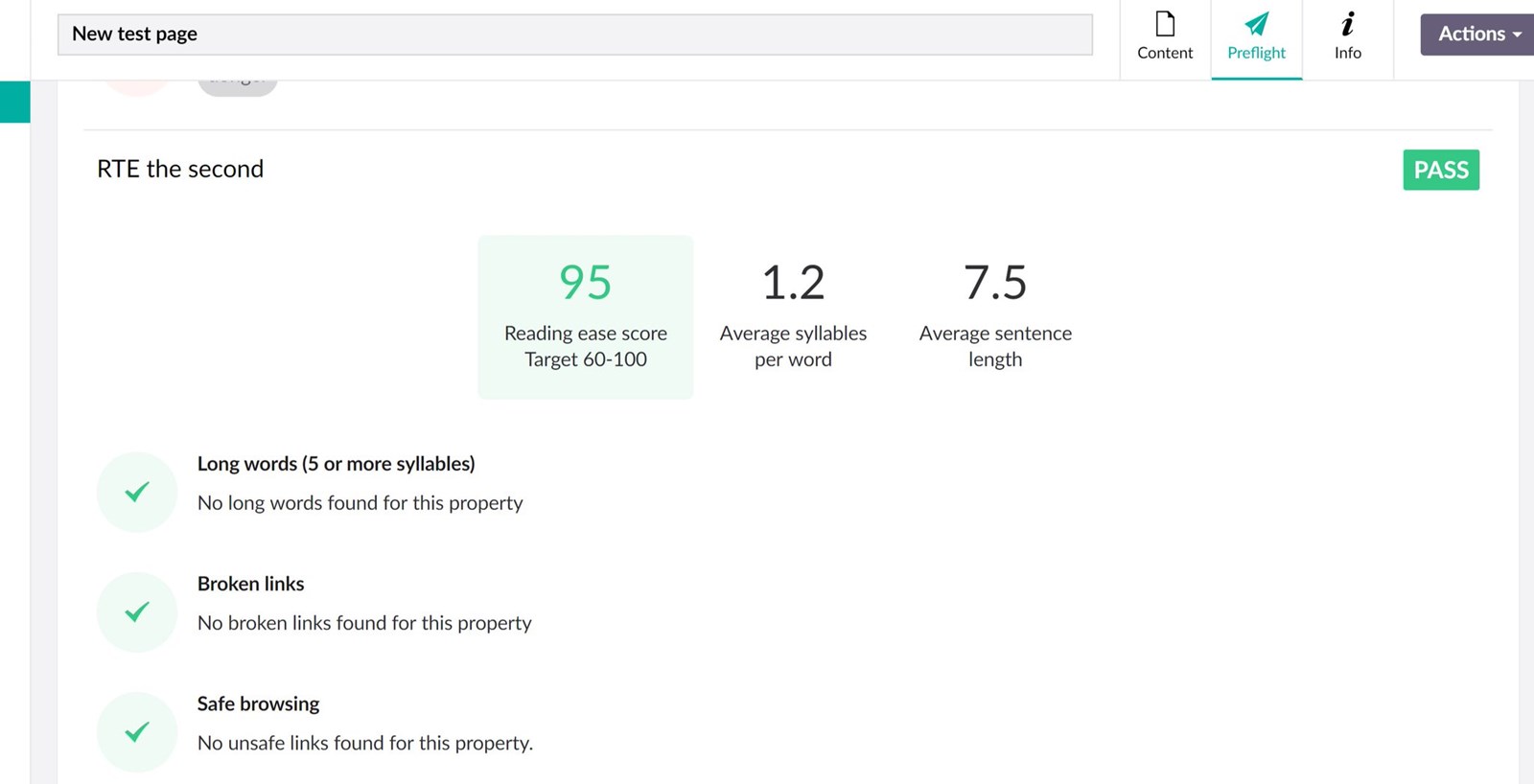 The final word 
Writing, in general, is hard work, and writing for websites even harder. The benefits of writing for the web is you don't have to get it word-perfect the first time around. Once you've published your content you can monitor its performance and make adjustments along the way. And if you've got writer's block or need a hand developing a content strategy to drive copy that resonates with your readers, get in touch we'd love to help.