That's where Effect came in. With a series of successful builds for other New Plymouth District Council business units already under its belt, Effect understood both the local government playing field and the need to step up both the form and functionality of this new site.
Over a two-year project lifespan, the team worked closely with the gallery to explore every aspect of visual creativity and technical integration to enhance the gallery's online presence and streamline its workload, setting out to fuse tech-savviness and artistic flair to give the art gallery a modern-day digital makeover.
During the initial consultation, the focus was on visually integrating technical solutions to effectively showcase all the gallery does and has done over the last five decades.
Incorporating the gallery's existing toolsets like Veezi seamlessly facilitated entry and cinema ticketing to offer significant improvements in security and workflow efficiency, while building Vernon Collections Management System into the site provided a structured platform to explore the gallery's collection of art, with clear categories and new field presentation, all in accordance with industry benchmarks. Furthermore, shifting the gallery to the Shopify online retail and payment system delivered a significant enhancement to online retailing and the user experience, and has already delivered a major boost in sales turnover.
Effect took a highly collaborative approach to exploring the gallery's needs and opportunities for the site to do better. This involved workshops spanning information architecture, consultations, really understanding the gallery's stories, assets and toolsets, and building a close partnership with the Govett-Brewster Art Gallery team and their branding agency Studio Akin. These efforts were aimed at aligning with brand guidelines and crafting visually immersive interfaces.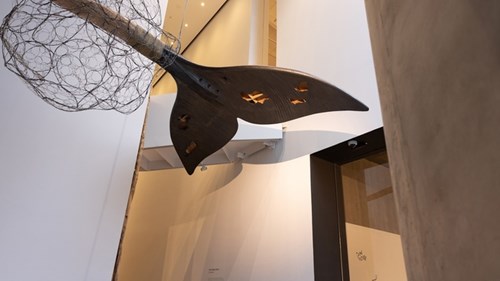 "The gallery sits at a really interesting point between a rich 50-year history and a boldly contemporary future outlook, and this underpinned and shaped the whole website project," says the gallery's deputy director and project lead Antony Rhodes.
"The resulting site delivers, and has really brought attention to all the aspects of the gallery's operations, from exhibitions to events, an art house cinema, permanent collection, publishing and retail operations, education programmes and more. Effect were able to take all of this and not just make digital sense of it but wrap a framework and integrations around each aspect to showcase and grow each aspect of what we do."