Built using Umbraco's user-friendly CMS, this site ensures updates can be made easily by civil defence duty managers as they respond to unfolding situations.  The website accommodates alerts and notifications which staff can manually add, as well as an automatic CAP feed from the national Emergency Mobile Alerts. This not only reduces the workload for duty managers who no longer need to add alerts to multiple platforms, it also means the website is reinforcing the key messages consistently across Canterbury Civil Defence's channels.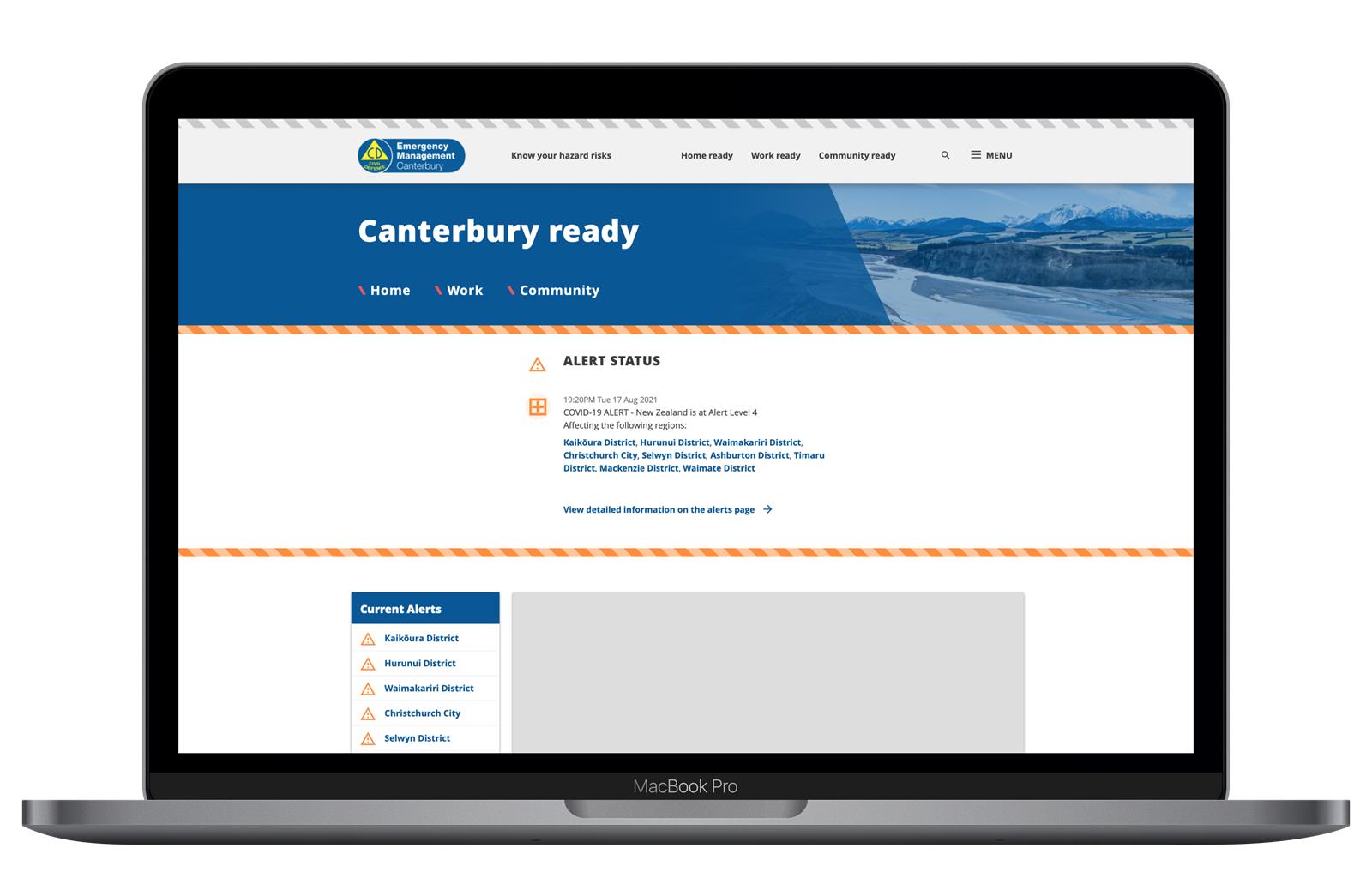 A robust hosting solution was a key requirement of this project, which has been achieved using Microsoft Azure's global redundancy services, a hosting arrangement that replicates the storage of the website in two different geographical regions just in case one is hit by the unexpected – Never Happens. Happens right?  
The site also leverages Azure's auto-scaling functionality to make sure the site will cope under spikes in traffic. This functionality detects when the server is under extreme load and will replicate instances of the website automatically to meet the increased demand. This means that the website will cope with heavy traffic during emergencies without incurring the same hosting costs during times of lower traffic - this site definitely has preparedness top of mind!